Prairie Glass Necklace Collections 
All necklaces are available in green, brown and clear (frosted) glass.
Some collections have similar, or even the same beads, but since the glass is unique in size and shape, no two pieces are ever identical.
North Platte River Necklace Collection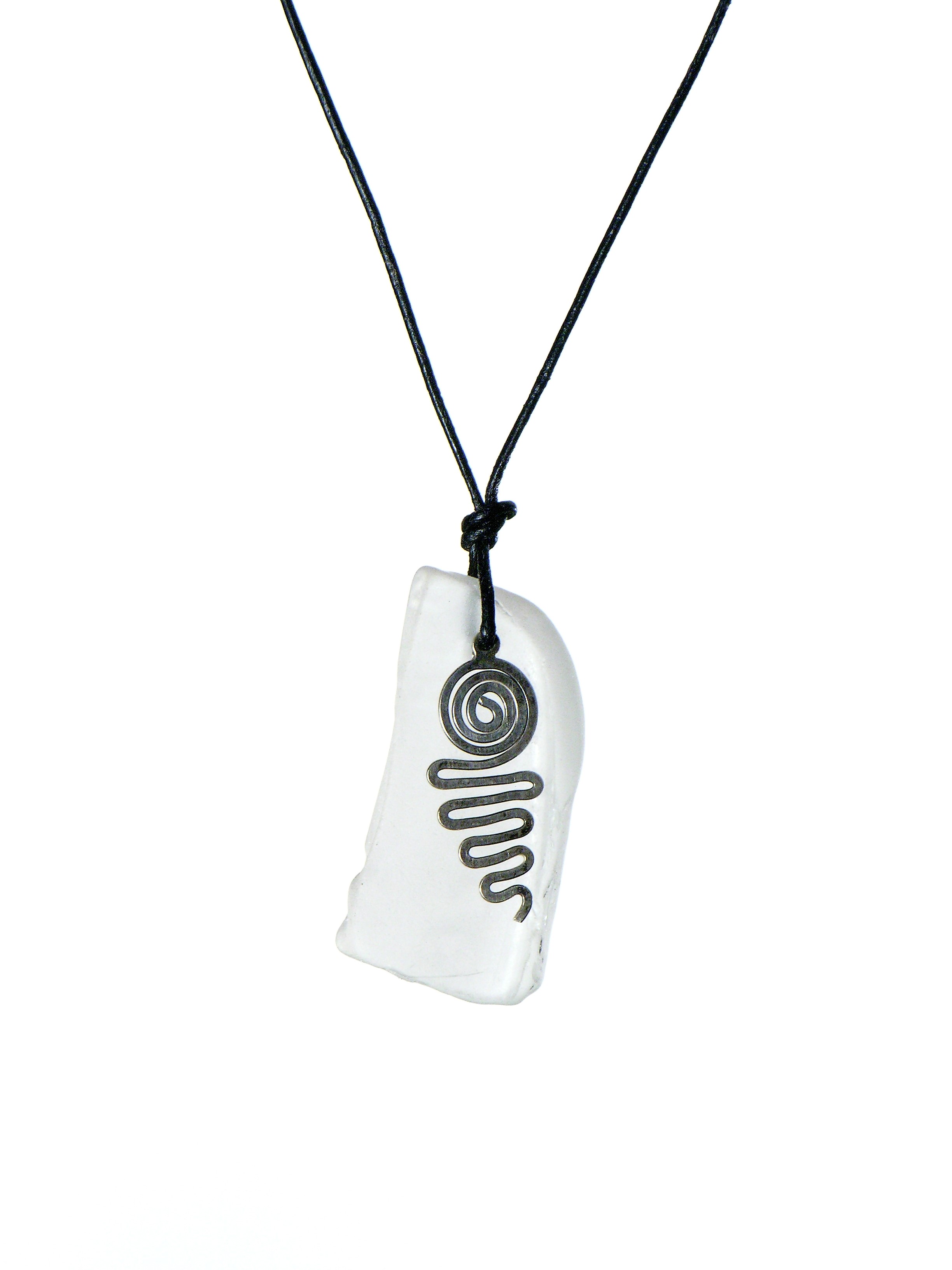 My childhood introduction to rivers was the North Platte. It is a major tributary of the Platte River and runs about 716 miles (1,152 km) long.I still have and use the canoe that my family used to float this river when I was a child. It was the first river I ever floated, as well as my first introduction to whitewater rafting, which is still my favorite outdoor activity. I won a trip my very last day of high school and it changed my life for the better. A map of Northgate Canyon, the whitewater section of this river, inspired a sculpture of mine called, Blue Gold.
Salt River Necklace Collection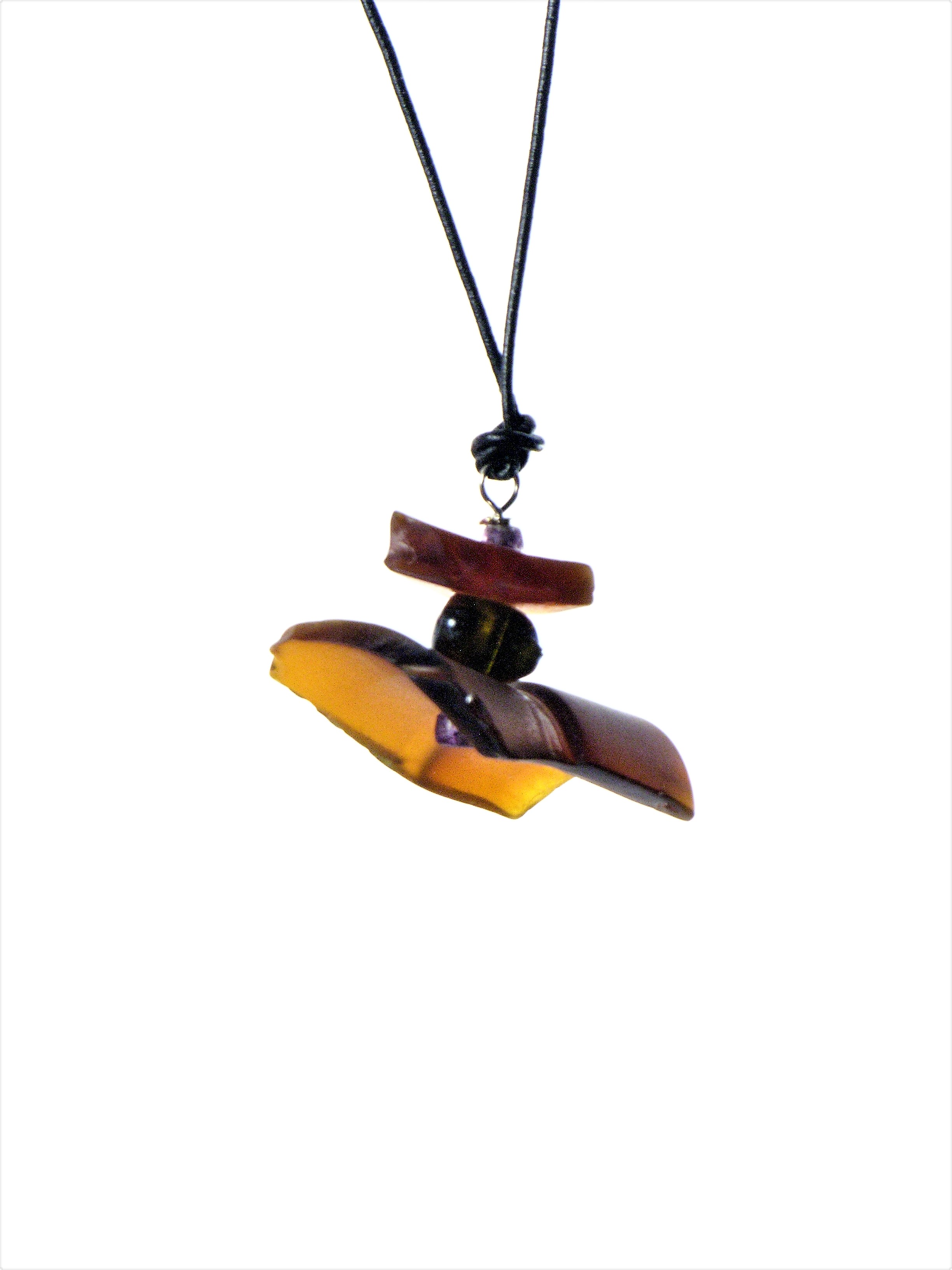 Some people go to the beach for spring break. I avoid crowded places at all costs and opted for a wilderness rafting trip instead. 
Before going on this trip, I didn't know a soul who was going. I am still in contact with some of the people from this trip, and one in particular. He is like a brother to me and we became roommates for over a decade and even though we no longer live in the same town, when we see each other, it's as if we saw each other the day before. As an only child, that's a pretty cool feeling.
On this trip we had to portage around Quartzite Falls, a rapid that was too dangerous to run in the Salt River Canyon National Wilderness Area of Arizona. That meant we had to unload everything off the rafts and carry it up and around a cliff, a time-consuming, labor intensive process. This rapid has since been blown up and I am glad I got to experience this section of the Salt in its true to nature form.
Cache La Poudre Necklace Collection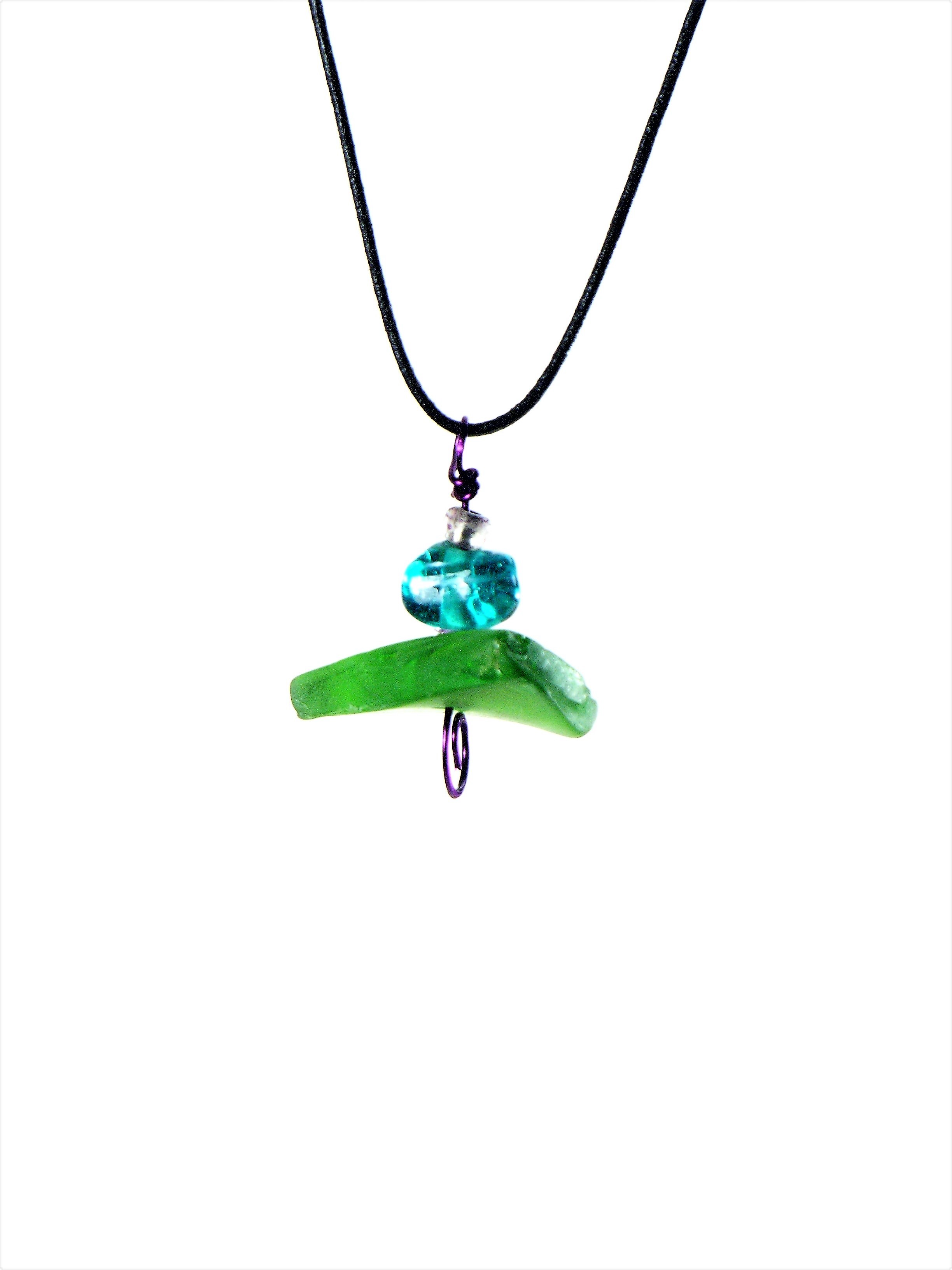 The Cache la Poudre River  (KASH lə POO-dər), also known as the Poudre River, is French for "Hide or Cache the Powder" It refers to an incident in the 1820s when French trappers, caught by a snowstorm, were forced to bury part of their gunpowder along the banks of the river.
Its headwaters originate in the northern part of Rocky Mountain National Park and this is the first river I was ever on in a self-bailing boat too. What an amazing invention that is! One of my sculptures called, Summer Waves  incorporates a broken whitewater rafting paddle from a friend who guides on this river near Ft. Collins. 
http://www.savethepoudre.org Save The Poudre: Poudre Waterkeeper's mission is to protect and restore the Cache la Poudre River of Northern Colorado.
The Zambezi River Necklace Collection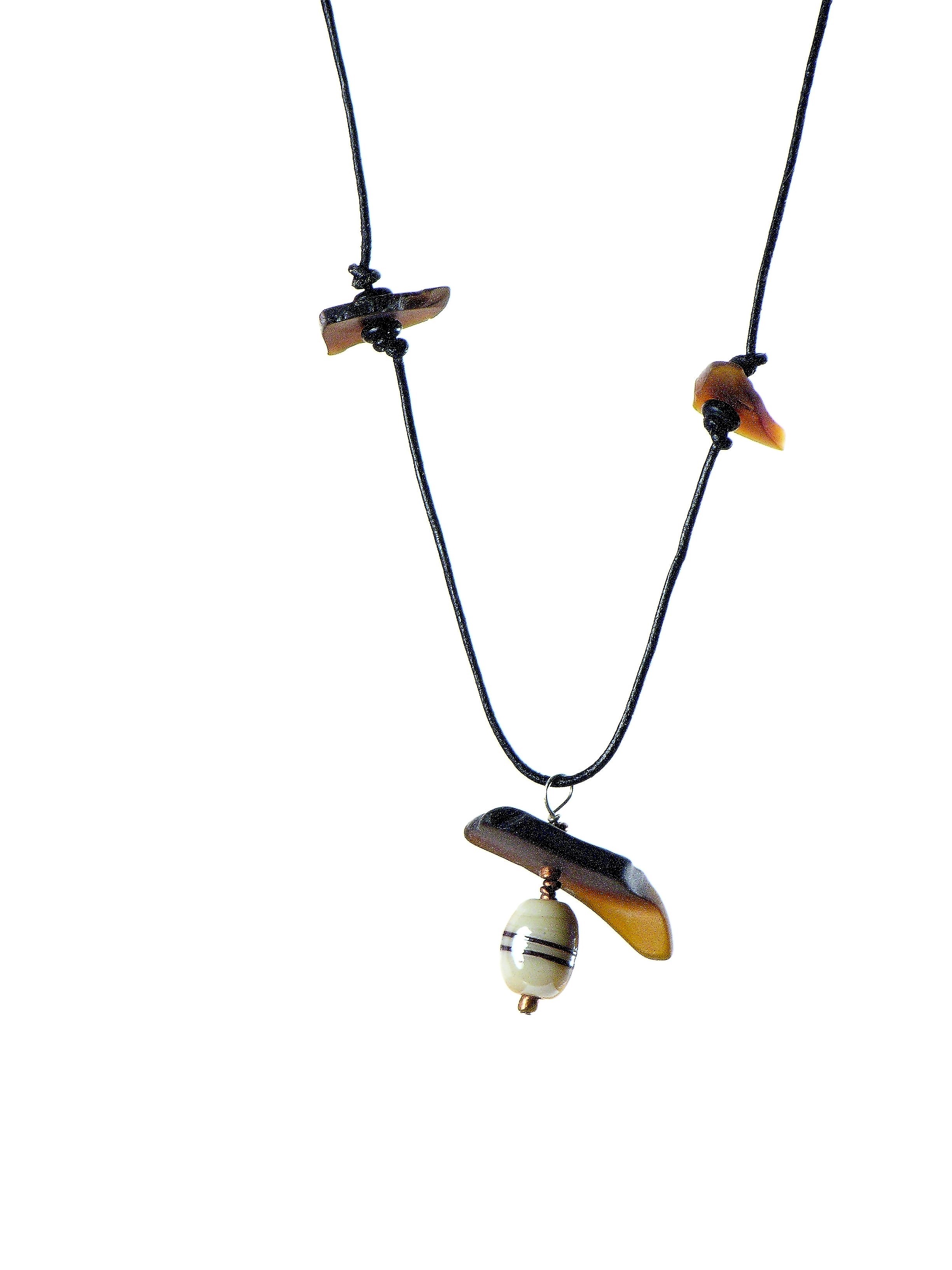 The Zambezi is the fourth-longest river in Africa, and borders Zambia and Zimbabwe. I lived in Rhodesia (now Zimbabwe) when I was 8 years old one summer and remember going to Victoria Falls with my parents. As an adult I had the opportunity to go to Zambia and go rafting for a day. At first, I was confused by how warm the water was… then I put it together. I am accustomed to snow melt forming rivers I float, this one was rain water. What a joy to experience warm water while whitewater rafting… Granted, I don't have to worry about hippos before jumping into rivers in North America. 
These are all one-of-a-kind necklaces. Just like my once in a lifetime trip down the Zambezi River in Africa.