Prairie Glass Earring Collections
These earrings are a beautiful collection of human ingenuity and the forces of nature conspiring to make each piece unique with variations in shape and color of glass. As a result, each pair is unique and one-of-a-kind.
Some collections have similar, or even the same beads, but since the glass is unique in size and shape, no two pieces are ever identical. 
Glass in Green, Yampa and Colorado River collections vary in size, ranging from about a dime to a nickel in size.
The glass in the Big Laramie and Rogue River collection varies from about the size of a dime on down to about half that.
The Big Laramie is also a tributary of the North Platte River and named for Jacques La Ramie, a fur trapper who visited the area in the early 19th century. The city of Laramie was named after him too and this river flows through my hometown.
Rogue River Collection ~ Waters Edge design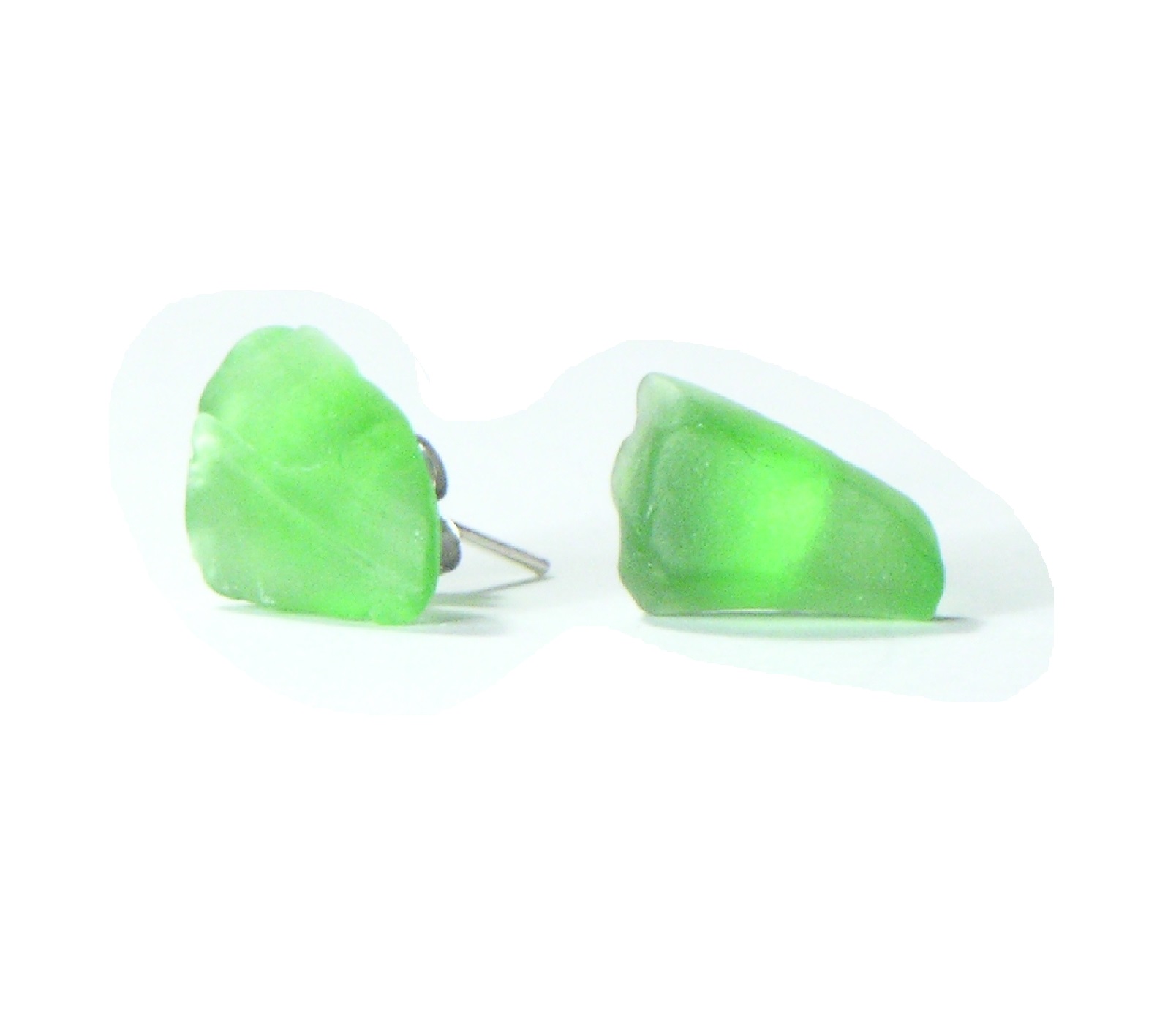 The Rogue River is one of the original eight rivers named in the Wild and Scenic Rivers Act of 1968. It originates near Crater Lake, which is the opposite way I experienced these areas. We floated the Rogue, and went to Crater Lake on the way home. The scenery, vegetation and rock formations are so different from the desert rivers closer to home. It was great to explore new territory, even if we slept with a can of bear spray between us.
The Waters Edge design was inspired by my first rafting trip in Oregon where, for the first time, I experienced a more tree canopied vista instead of the open views of desert rivers. This river inspired this design as a result of really only being able to see the river and not very far onto land, so I created an earring design with only one piece of glass.
https://www.americanrivers.org/?s=rogue
https://en.wikipedia.org/wiki/List_of_National_Wild_and_Scenic_Rivers
The Salmon is also known as "The River of No Return". This seems to be holding true for me. I have only been on a very small section of this river in Idaho. We had planned a multi-day trip, but officials closed the river as it was so high and flipping was inevitable, and that coupled with the river filling in all the pull outs and campsites, the choice was obviously to stay safe. And, when I saw a refrigerator floating down the river, I knew things were bad. I have had offers to go again, but had to turn them down for various reasons. I hope that changes. And even more so, I hope that something shifts and this and other rivers are no longer endangered by mining operations.