Prairie Glass Earring Collections
These earrings are a beautiful collection of human ingenuity and the forces of nature conspiring to make each piece unique with variations in shape and color of glass.
Each collection comes in green, brown or clear (frosted) glass.
Choose from two glass sizes for the ear wire collections, small or medium.
Small glass is about the size of a dime, and the medium size glass is about the size of a quarter.
The glass in the two stud collections (The Big Laramie and The Rogue River) varies from the size of a dime on down to about half that.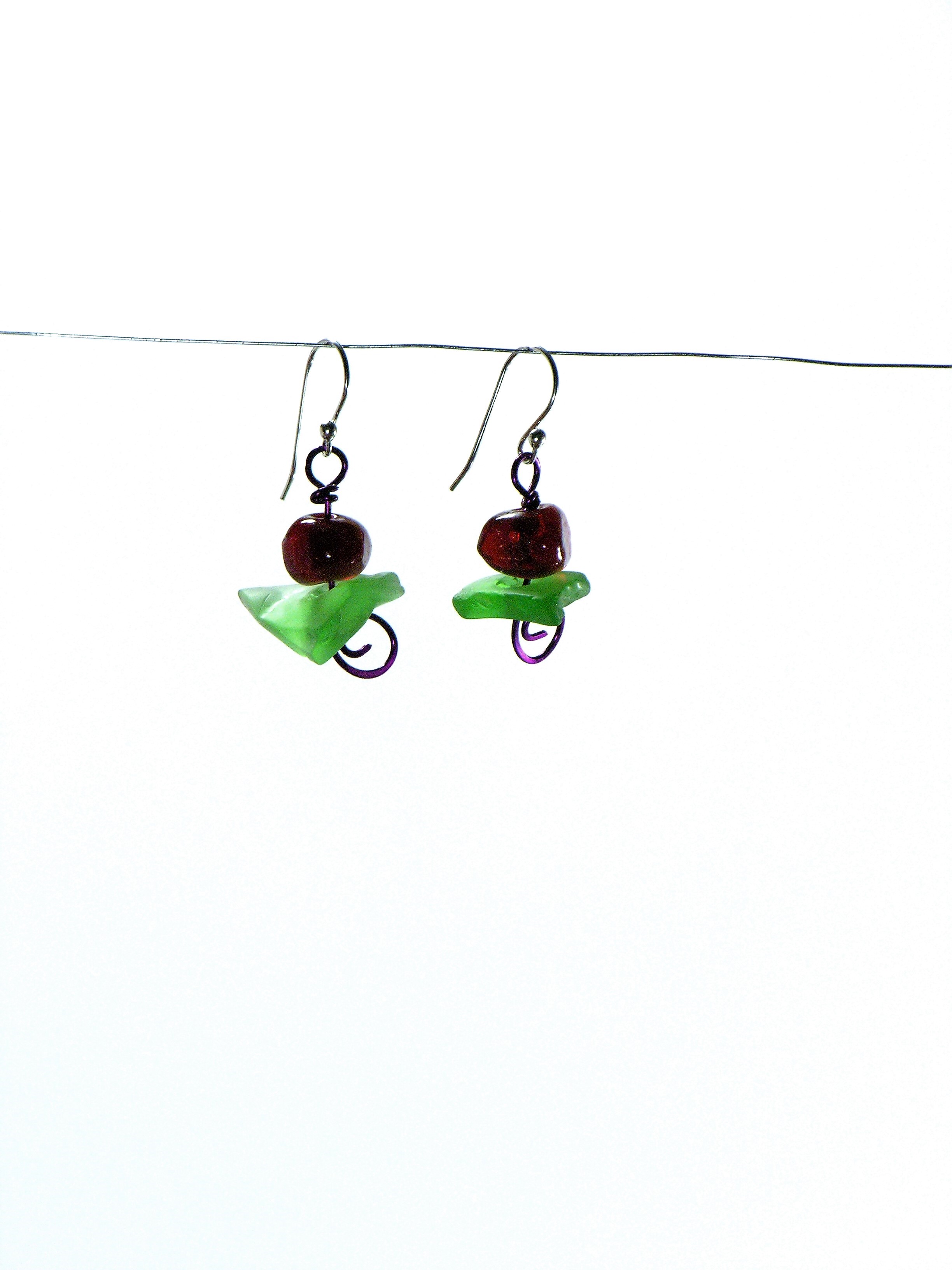 The Green River headwaters are in Wyoming, so this collection is aptly named as it is the state in which I reside…both literally and in my day dreams of rafting on hot, summer days.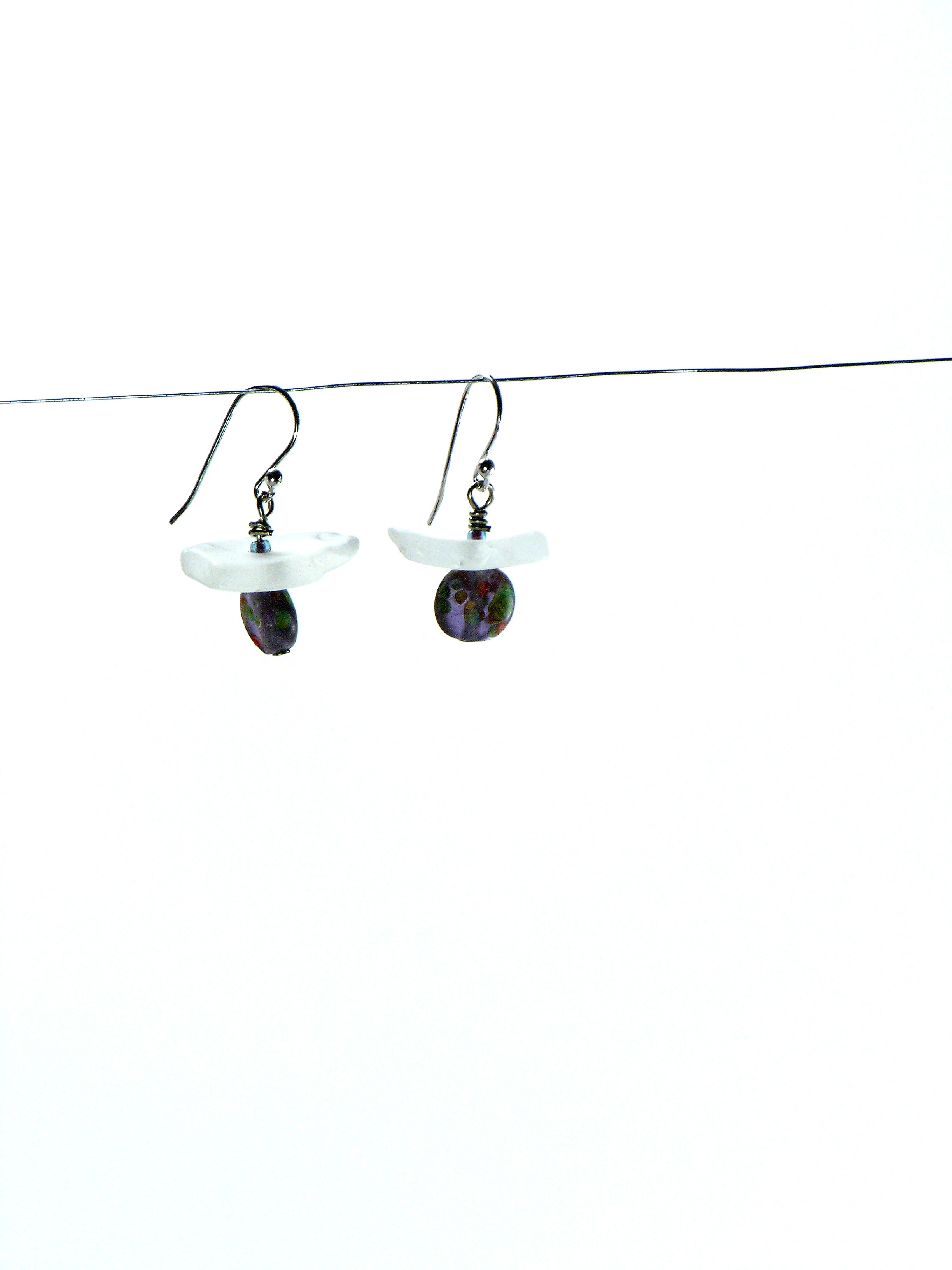 The Yampa River is a free-flowing river in northwestern Colorado, with only a few small dams and diversions. This was the first river trip I went on that was a multi-day trip. This collection imparts refined femininity and curves that meander, just as this wild river does through its canyons, reminding the wearer that it's good to be wild and feminine, both at the same time.
Colorado River Collection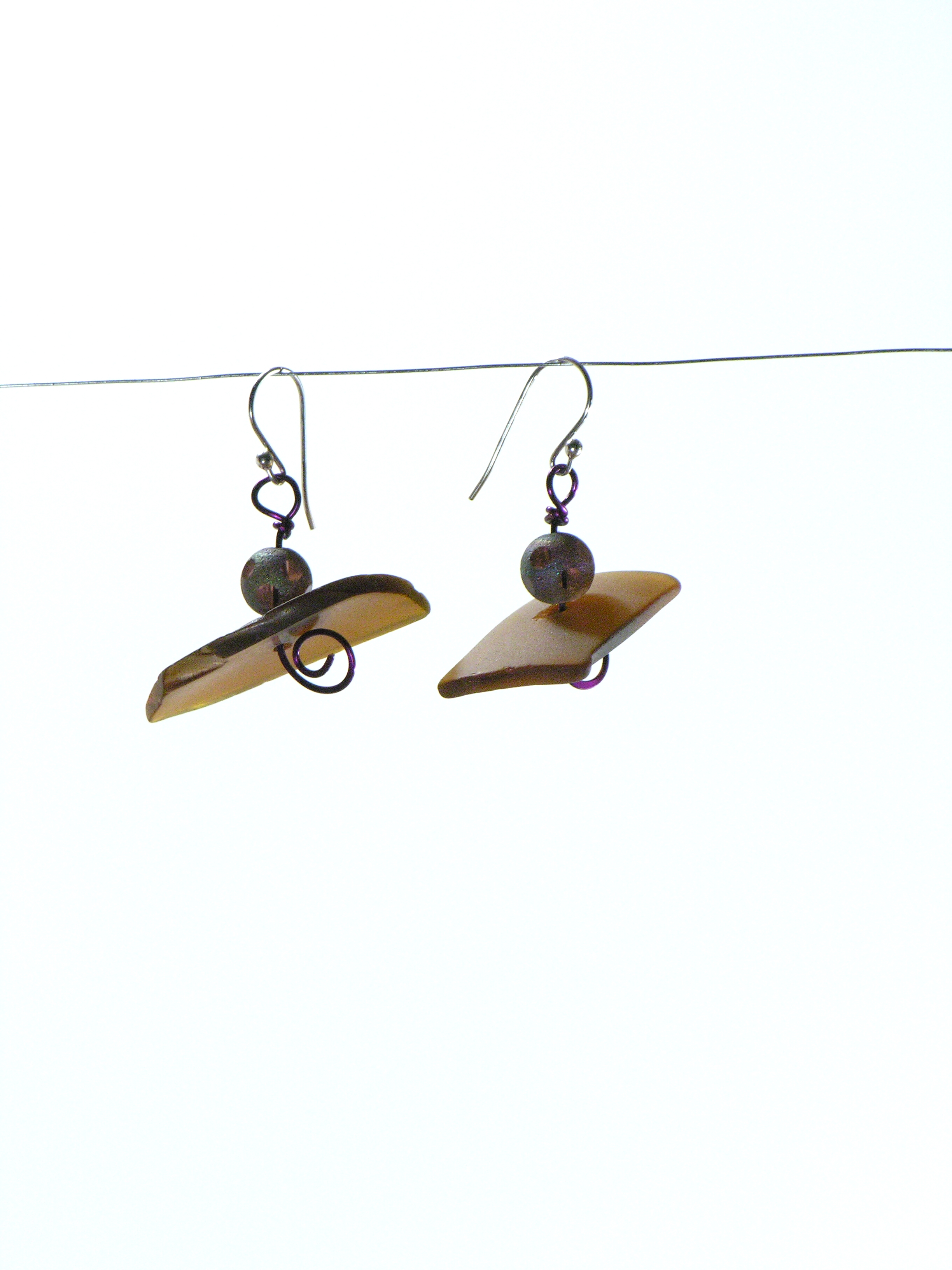 Flowing though The Grand Canyon, the Colorado River, or the Big Muddy as it was once known, has over 200 miles of amazing white water rafting. The trips I have taken down this river educated me on just what it means to be a Leave No Trace camper, which I have incorporated into my everyday life on the prairie. By leaving no trace when I walk, I strive to go one step further, and pick up items left behind by others, often turning these items into artwork.
Big Laramie Collection ~ Desert Mesa design
This Desert Mesa design has two pieces of Prairie Glass, just like the deserts I go rafting in. Water and mesas, coming together to form magical canyons that inspired this design.
Rogue River Collection ~ Waters Edge design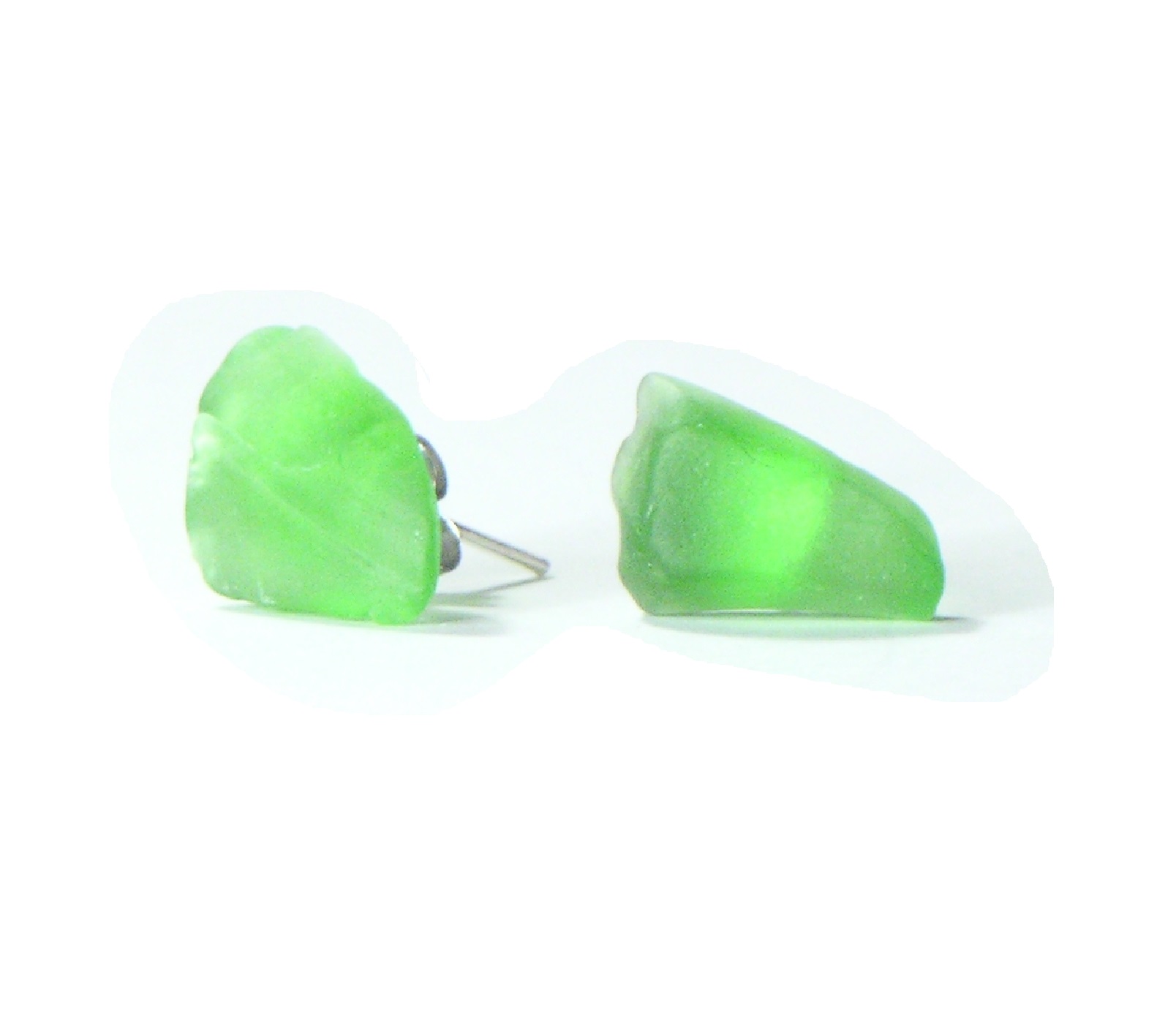 The Waters Edge design was inspired by my first rafting trip on the Rogue River in Oregon where, for the first time, I experienced a more tree canopied vista instead of the open views of desert rivers. This river inspired this design as a result of really only being able to see the river and not very far onto land, so I created an earring design with only one piece of glass.